2011 is coming to a close, so I'd like to take a moment to highlight a few apps and games on Mac and iPhone that have been invaluable to me. I broke this out into four categories, each with two apps. I have purposely omitted iPad, because frankly, I rarely use my iPad (and I prefer the TouchPad over the iPad), and don't feel I've played with enough iPad apps to really give it a fair shake. So I've left that off to focus on iPhone and Mac apps and games. I hope you'll check out all of these great apps.
DISCLAIMER: I am friends with the guys at Tapbots (makers of Tweetbot) and the guys at TapTapTap (makers of Camera+). However the apps would not have made it onto the list if they were not of the highest quality, and have not influenced my reviews. I have deliberately excluded apps made by any company that I have worked for either now or in the past. I have also not included affiliate links.
Best iPhone Apps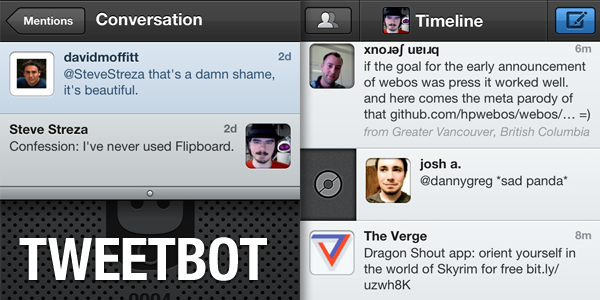 $2.99 - Tweetbot came out this year as a pretty full-featured Twitter client, but naturally everybody has their own pet features they would like. The guys at Tapbots have steadily improved the app over the year, adding support for push notifications, muting, Favstar integration, and plenty more. It has since become the best designed and most full featured Twitter client, far exceeding Twitter's iPhone app.
$0.99 - The iPhone has the best camera of any mobile device (and I test a lot of mobile devices). Camera+ has many features that go beyond the included Camera app. The most important ones actually help you take better photos, such as the image stabilizer, which uses the iPhone's gyroscope and only captures a photo when your hands aren't not shaking. The touch up tools are very handy, and the filters look pretty good compared to other photo apps. And a suite of sharing tools help you share your moments with your Twitter, Facebook, and Flickr friends. It's the tool you should reach for when taking photos, and it shows how good a replacement the iPhone can be for a standalone camera.
Best iPhone Games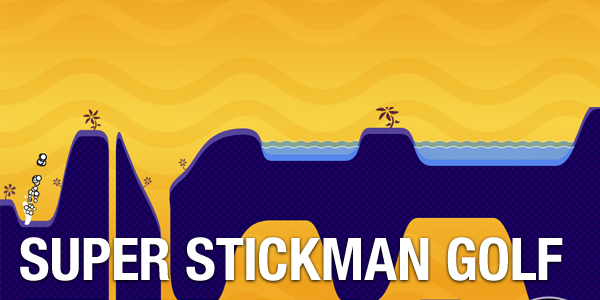 $0.99 - I'm a sucker for a good physics game, and Super Stickman Golf is a great one. Get the ball into the hole while navigating steep terrain, dodging death traps, and staying under par. With dozens of 9-hole courses and a grab bag of power ups, there is a ton of replayability here. It also includes an exhilarating multiplayer mode which completely changes the mechanics from precision to speed. One of the greatest physics games for iPhone that isn't just another Angry Birds clone.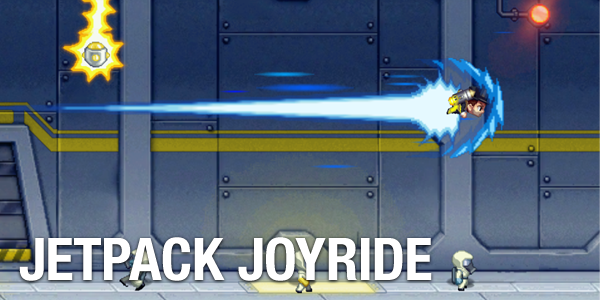 $0.99 - The form factor of the iPhone lends itself to simpler games over more complex ones. One-tap games like Canabalt are great because of their simplicity. Jetpack Joyride takes this to great lengths, packing a ton of variety into a single tap. And it shows how to do free-to-play games right, in a way that doesn't give an unfair competitive advantage or make you feel forced into spending more money. Gorgeous graphics with a ton of tiny nuance help seal the deal.
Best Mac Apps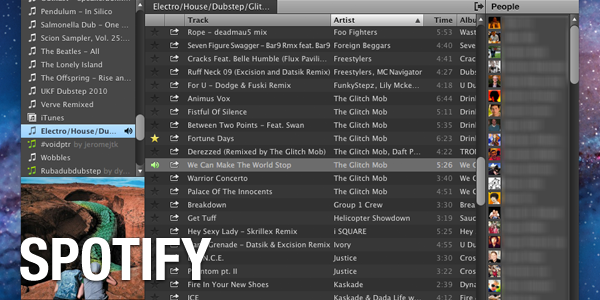 Free w/ optional subscription - Spotify combines a cloud-powered streaming music service, a lovely native Mac app, and excellent sharing features into one great app. Though Spotify has been around for awhile, it only recently became available in the US. It lets you combine their huge streamable catalog with music in your iTunes library. It syncs your playlists in the cloud, and copies tracks to your iPhone via Wi-Fi. And it lets you share tracks and playlists, either to one person or the world, quickly and easily. I've ranted before about how I don't like iTunes, and have searched long and far to find a suitable replacement. This year, Spotify became that replacement.
$29.99- Photo-editing tools typically come in one of two favors; way too complicated, or way too simple. Pixelmator bridges the gap by bringing much of the power of Photoshop to mere mortals at an affordable price. While pro designers probably won't drop the Adobe tools for it, it's a fantastic and flexible tool for editing photos. And it has great support for core Mac OS X technologies like Core Image and Auto Save. It's the perfect tool for going beyond red-eye reduction and one-click canned filters to make photos and images look fantastic.
Best Mac Games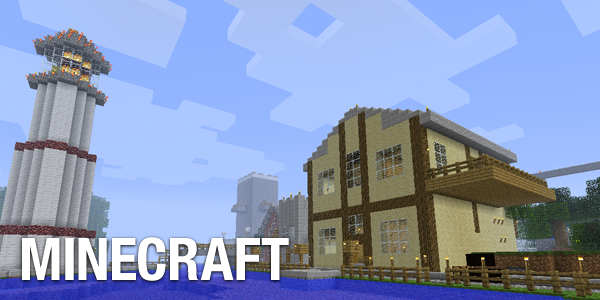 $26.95 - Not many games have staying power for me; I typically lose interest in most games after a couple weeks. Not Minecraft. I started playing Minecraft in September of 2010 and have been continually coming back to it ever since. A Lego-style deformable terrain lets you create the world in your image, getting lost in massive caves, and dodging monsters who hunt you down and try to kill you. The game has incredible depth, forcing you to find raw materials and learn how to turn them into weapons, armor, building materials, and so much more. If you've got some friends who play, and one of them is technically savvy, you can set up a multiplayer server where everyone can contribute to the same world, helping each other survive and creating ever-cooler worlds. The 1.0 version, released in November, has a series of objectives and an end-game, though you can happily ignore it and just have fun making your world. You'll spend hours playing Minecraft, and actually have something to show for it after.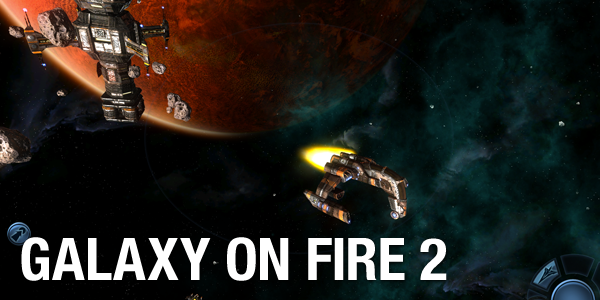 $19.99 - One dream that will probably go unrealized in our lifetimes is that of interstellar space travel. We've all wanted to live out battle scenes from Star Wars. Galaxy on Fire 2 is a gorgeous space action game that brings that to life. You can hunt pirates, trade minerals, go on side quests, and hunt down the mysterious race known only as the Voids. A large economy lets you customize your ship to give you the edge in battle, or help you carry more precious resources across the galaxy. A massive story, incredible graphics, great voice acting, tremendous depth, and perfectly-tuned controls make this a must play. It's available on iPhone and iPad, but with so much graphical detail, you'll want to check this one out on the big screen.
Technical details of the upcoming Flash Player for Mac, wherein the Adobe team is switching to using Core Animation to do faster rendering of non-video Flash files. It's worth noting that the performance will only initially be seen in Safari on Mac OS X 10.6, as the plugin is fully Cocoa-ized now.
Also interesting to note is that Flash is still using the ancient QuickDraw APIs which have been deprecated for years.
We've all got our thoughts on what the Jesus Tablet will be, so here are my guesses. I fully expect to be completely wrong on all of this, as many of these answers are completely blind shots and that Apple will blow my expectations out of the water.
Hardware
8"-10" touch screen, running at 1280x720
Very thin; less than 1/2" thick (the iPhone 3GS is 0.48" thick)
About 1lb heavy, light enough to hold in one hand
8 hours of battery life
32 or 64 GB SSD
WiFi
3G over GSM, and Apple's US 3G partner will continue to be AT&T
There will be some way to pair your Tablet cell connection with your iPhone's cell connection; either with an official announcement of AT&T tethering, or by adding your Tablet to the 3G account
Front-mounted camera
Some kind of collapsible stand in the frame, so the device can sit on a table
Input/Output
Multi-touch on the display, exactly like the iPhone
Multi-touch on the back of the device, similar to the surface of the Magic Mouse
Photos and video via front-mounted camera
Audio via front-mounted microphone and speakers, wired headphones, or Bluetooth
Dock connector
Expanded voice recognition
Software keyboard, no Bluetooth keyboards available
Software
It will run the iPhone OS 4.0; or rather, the iPhone OS will become a "Mobile OS X", consisting of the heavyweight Tablet and the smaller iPhone.
It will allow multiple apps to run at the same time, with some UI for viewing multiple apps alongside each other. This may not be possible on the iPhone.
It meant to replace a full PC for most common day-to-day needs
iPhone applications will not run "automatically", but will need to be resubmitted through the App Store approval process. Most applications will run without much modifications. Icons will need to be higher resolution.
A system-wide Dock for documents, applications, and small widgets will be onscreen at all times
The home screen will be significantly revamped, and renamed to the Dashboard. App icons, web clippings, and widgets will be freely arrangeable.
Handwriting recognition will be available for text input, with an optional stylus, or with a gesture such as two closed fingers drawing as if you had a pen.
Some gestures will be used on the back of the device, such as scrolling and zooming.
Apps
Standard kind of iPod and Internet communications apps the iPhone OS comes with. iTunes video, iTunes LP content, Maps, and Safari web content will look phenomenal.
Sketchbook, an unlimited workspace to sketch and write notes, with collaboration features.
iWork, a full port of the iWork application suite, tied to the Internet (and expansion of the iWork.com web application), with collaboration features.
iChat, a port of the Mac app, with a heavy emphasis on video conferencing
SDK
The SDK will be available immediately, with a simulator.
There will be an emphasis on application interoperability.
Applications will be able to register plugins with view controllers and UTIs. When an application wants to expose an object (say, an image) to other apps, it will look for app plugins which respond to the "public.image" UTI, load one which matches the UTI, and present the view without leaving the application.
Applications will be able to expose services, similar to how they work on Mac OS X. Services will be integrated into the voice control system.
Product
32 GB model will be available for $899
64 GB model will be available for $999
Available in US in March, major countries by summer
There will not be a WiFi-only model at launch.
Other Predictions
Updated MacBook Pros and MacBook Airs, with the mobile Core i5 "Arrandale" processors from Intel.
There will be no mention of Verizon
There will be no updates to the iPod or the Apple TV
There will be no announcements of the iPhone 4G
Beyond impressive. This is more than some governments have contributed so far.